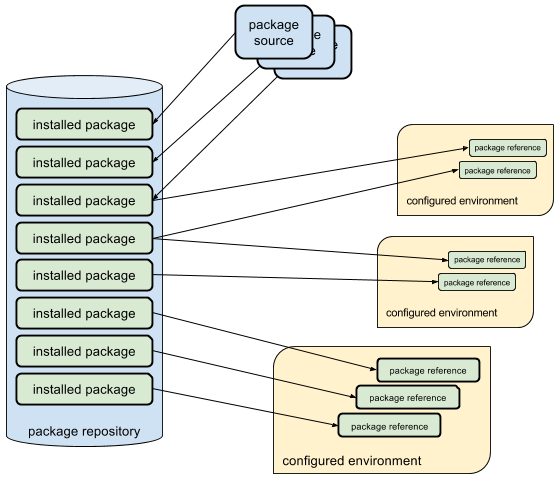 Today the Academy Software Foundation, the premier organization for advancing open source software development in the motion picture and media industries, is pleased to announce the addition of Rez as its newest hosted project.
Rez is an open source, cross-platform package manager that creates standalone configured environments for third-party and proprietary digital content creation software. Rather than installing packages directly into environments like most other package managers, Rez installs all package versions into repositories on disk and references them in dynamically-created standalone environments. Rez is widely used in the pipeline community and solves countless package management problems for visual effects and animation production developers.
Initially developed by Allan Johns in 2010 as an in-house solution for Dr. D Studios, Rez was later open-sourced in 2012. Johns, now a Senior Lead Pipeline Engineer at Method Studios, has continued to lead its ongoing maintenance and development.
"My intent with Rez from the beginning was to provide a common platform for package management in the VFX industry – addressing a problem that impacts virtually every studio and decoupling the task of package management from production management," explained Johns. "As Rez has continued to grow over the years, bringing it to the Academy Software Foundation will allow me to expand its governance so that more people can be involved in its direction and development, and we can really accelerate adding new features and improvements. Ultimately, I hope that through greater collaboration we can solve this problem once, thereby minimizing the need for redundant internal resources to be used at every studio on package management."
Moving forward, the Academy Software Foundation will maintain and further develop Rez with oversight from a Technical Steering Committee. Like all newly accepted projects, Rez will begin in an incubation phase at the Foundation while continuing development to meet the requirements to graduate to the adopted stage.
"Package management is a common problem across the VFX and animation industries, and it's impressive how much reach Rez already has accomplished with its small but dedicated team of contributors. By adopting Rez at the Academy Software Foundation, the increased level of community engagement and support will ensure that Rez continues as a strong and open solution for years to come, benefitting studios of all sizes," said David Morin, Executive Director of the Academy Software Foundation.
Developers interested in learning more or contributing to Rez can sign up to join the mailing list and Slack channel.
About the Academy Software Foundation
The Academy Software Foundation was developed in partnership with the Academy of Motion Picture Arts and Sciences and the Linux Foundation to provide a world-class home for open source software developers in the motion picture and broader media industries. In addition, it serves as a place for people to share resources and collaborate on technologies for image creation, visual effects, animation and sound. It is home to MaterialX, OpenVDB, OpenColorIO, OpenEXR, OpenCue, OpenTimelineIO, Open Shading Language, and Rez. For more information about the Academy Software Foundation, visit https://www.aswf.io.