The Academy Software Foundation (ASWF) is excited to offer a new program of learning, community, and mentorship during the Summer of 2021. The ASWF Diversity and Inclusion (D&I) Summer Learning Program will enable participants to learn more about the Visual Effects (VFX) and Animation film industry through self-guided online lessons, available free of cost to selected participants.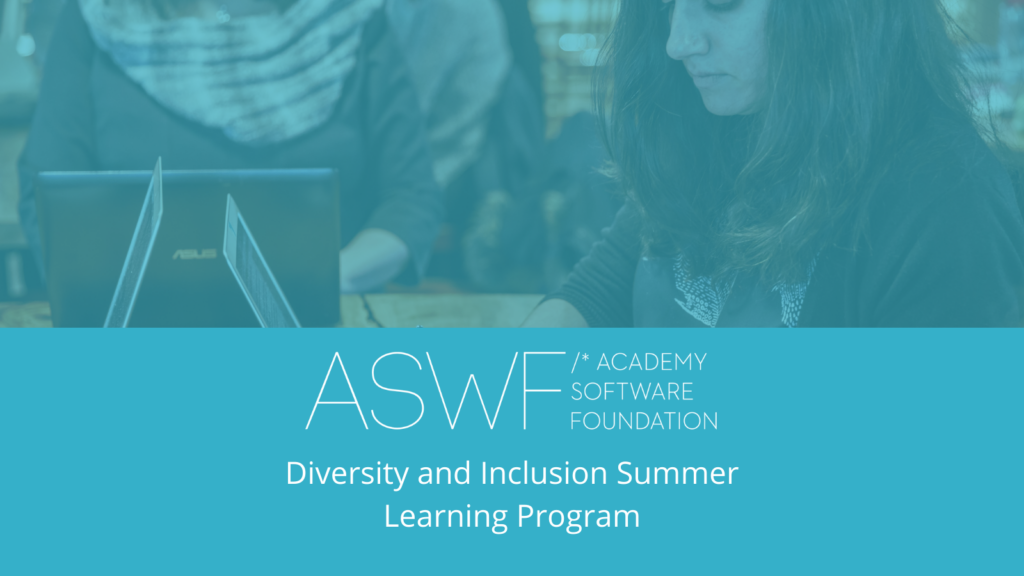 The program will also include a mentorship where participants are matched with an industry professional to help develop necessary and competitive skills. This program is an initiative of the D&I working group at the ASWF which has a goal of increasing awareness and knowledge of underrepresented communities in the VFX and Animation industry.
The 2021 Summer Learning Program is available to those who identify as women and/or nonbinary. For the inaugural cohort, ASWF Diversity and Inclusion Summer Learning Program will be selecting 12 participants.
With a main focus of providing underrepresented individuals in the film, media, and entertainment industry access to quality learning resources, the Summer Learning Program also aims to develop an individual's professional network, while creating new entry points into the industry to foster increased representation.
If you are interested in this program, apply by May 31, here: https://forms.gle/YjhRzFpDxjy7D4Sf7