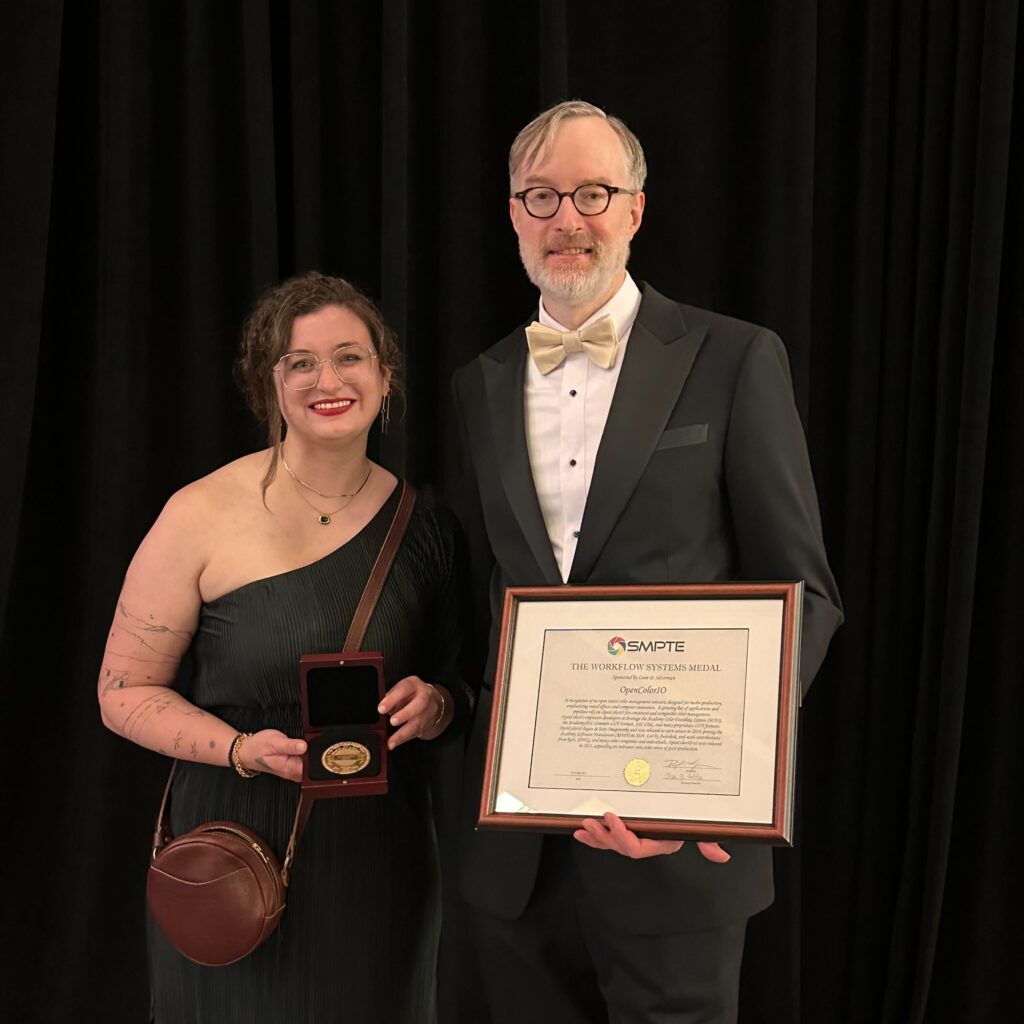 Last week at the annual SMPTE (Society of Motion Picture and Television Engineers) Media Technology Summit in Los Angeles, we were thrilled to see Carol Payne and Doug Walker accept the Workflow Systems Medal on behalf of OpenColorIO (OCIO). SMPTE's Workflow Systems Medal recognizes outstanding contributions related to the development and integration of workflows, such as integrated processes, end-to-end systems, or industry ecosystem innovations that enhance creativity, collaboration, efficiency, or novel approaches to the production, post-production, or distribution process. OCIO is notably the first open source software project to receive this honor.
OpenColorIO was selected by SMPTE in recognition of its role in the visual effects and animation industries as a robust open source color management solution. A growing list of applications and pipelines rely on OCIO for consistent and compatible color management. It was originally developed at Sony Imageworks and was released as open source in 2010, joining the Academy Software Foundation in 2019.
Carol and Doug lead the Foundation's Technical Steering Committee (TSC) for the OCIO project, with Carol serving as Chairperson and Doug serving as Chief Architect. They bring complementary roles to the project, with Carol's production experience at studios like ILM and Netflix lending expertise on how OCIO is used in real world films and television series, and Doug lending expertise in the software development side from his 16+ years working at Autodesk. Among the companies contributing to the OCIO project today are  Autodesk, DNEG, Epic Games, and ILM.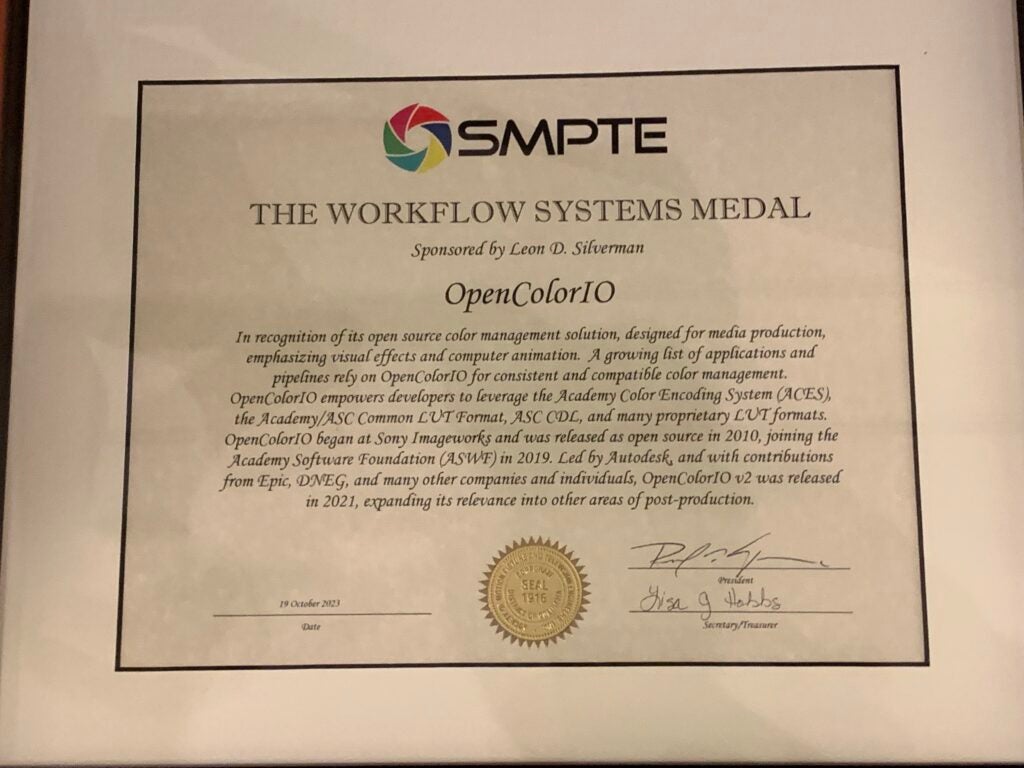 Doug shared the following reflections about his work with OCIO since it joined the Foundation: "When you work on open source projects, you are collaborating with people at other companies across the industry. The feedback loop is incredibly valuable and moves the whole industry forward. At Autodesk, there is a small team working on color management, but by collaborating on open source projects like OpenColorIO, I'm working with color science leaders across other companies and top studios. You get a much broader set of experiences and expertise when you explore shared development challenges, and production workflow bottlenecks from a range of inputs. Being able to collaborate with experts from all around the world at so many other leading companies is truly exciting."
Congratulations to Carol, Doug, and all of the OCIO contributors on this accomplishment! 
Visit the Autodesk blog for a more in-depth interview with Doug, who also received this year's Natalie M. and Herbert T. Kalmus Medal from SMPTE, about his career path and ongoing involvement in OpenColorIO.