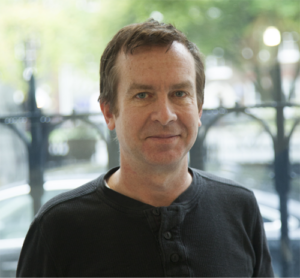 Guest post by Simon Robinson, Co-Founder and Chief Scientist, Foundry
Foundry's products Nuke and Katana stand as widely used, industry-standard tools, used by studios for compositing, look development and lighting, respectively. The capabilities of both in creating beautiful final images and assets as seen in feature films is in huge part down to OpenEXR and OpenColorIO support present in each product.
OpenEXR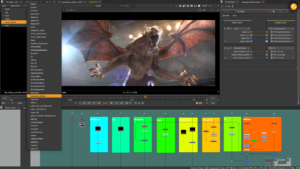 Since its emergence in 2003, OpenEXR has matured and developed into the core file format for the VFX industry. Broad EXR support was added in Nuke 5 in 2008, as part of the first major release after Foundry took over development of the tool. Now, Nuke is proud to offer unmatched OpenEXR support encouraging further adoption of this powerful, refined format.
OpenEXR is fundamental to the way our customers work across our products. It's the leading interchange format for images due to its flexibility in how data is structured (into channels, layers, and/or multiple parts), support for lossless and lossy compression and wide adoption by 3D renderers and DCC applications. OpenEXR also supports a wide range of color and luminance data, making it a richer format than some other image formats.
OpenEXR is used throughout VFX and animation pipelines to organize data—from multiple render passes to image metadata—in a single file. Having this amount of rich data to hand gives compositors more control and accelerates the process of integrating 2D plates and CG elements together.
When rendering a 3D scene from Katana, multiple render passes—including highlights, depth, and beauty passes—can be saved in a single EXR file as a rich 2D image.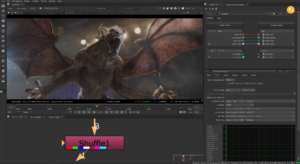 Compositors in Nuke can then read in EXR files and use Nuke's multi-channel workflow and Shuffle and ShuffleCopy nodes to isolate the passes they need to composite multiple renders and plates together with very fine-grained control. Multi-channel EXR workflows are important to many VFX facilities, and we are constantly looking to improve EXR workflows, from optimizing multichannel EXR playback in Nuke Studio and Hiero in Nuke 12.0 to revamping the Shuffle node UI in an upcoming Nuke release. We also collaborate with other DCCs to improve interchange between apps, introducing consistent multipart EXR ordering with Autodesk RV for example.
OpenColorIO
As demands for quality rise alongside shortening post production timeframes, color management is a crucial piece for maintaining the creative intent on set with accuracy and efficiency. Color is also increasingly important to achieve the desired look on a variety of displays—from HDR screens on mobile phones to cinema projections.  As a result, understanding color and how to work on color managed projects is relevant to every artist and pipeline.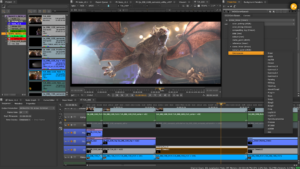 Nuke Studio and Hiero exclusively use OpenColorIO (OCIO) for color management. Alongside Nuke's default color management system, OCIO is used in Nuke in a fundamental way, with initial support added way back in 2008— and we're building on its functionality all the time. For compositors, color plays a key role in achieving the final look of a shot and seamlessly merging elements together. Manipulating color can also help improve tracking and other compositing tasks.
The same can be said for Katana, especially as one of the original developers behind this tool—Jeremy Selan—is also the creator of OCIO. Color management gives lighters confidence that their desired look, including exposure, luminosity, color and temperature, is what the final audience will see.
As a framework for managing color data, OCIO allows artists working in any part of a production pipeline—whether that be look development, lighting or compositing—to store, translate and capture color information (defined in Color Lookup Tables, or 'LUTs') to different parts of the same pipeline, so the 'look' of the project is consistent throughout.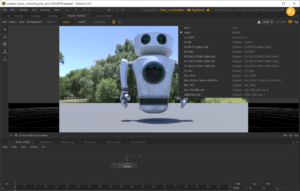 The beauty of OCIO is that it's an API that can be used by any software or application to manage color data. This same plug-and-play element is what has made it such an essential open standard in the VFX industry.
Crucially, both Nuke and Katana use the Academy Color Encoding System – or ACES – via OCIO. If ACES is the system which defines color spaces and transforms, OCIO is the conduit that these ACES-encoded files travel along to reach different parts of a production's pipeline. Together, the two work in conjunction to achieve a consistent color profile throughout the production process.
The result; streamlined, seamless creative collaboration across teams to preserve the desired 'look' of a show—exactly as intended by the director.