Aliza Carpio
Director, Tech Evangelist
Autodesk
---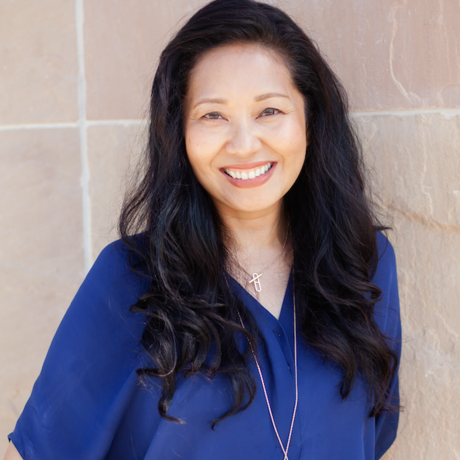 Aliza Carpio is Director, technology evangelist at Autodesk, focused on building Autodesk's tech story aligned with its brand and vision to enable everyone to create a better world designed and made for all. Prior to this role, she was tech evangelist and open source program leader at Intuit. She started her career as a systems engineer and has followed her passion for learning which has led to her current role. She is an inventor with over 10 filed patents. Outside of work, she helps female led micro businesses grow their business using social media platforms and coaches San Diego-based startups on design thinking. She was a speaker at GHC 2019, 2020, and 2021, and is the GHC 2020 & 2021 Open Source co-chair. Aliza graduated from the University of California, San Diego with a Bachelor of Science degree in Chemistry.
What do you work on currently?
I'm new to ASWF and to Autodesk. Prior to Autodesk, I was tech evangelist at Intuit – leading the open source program, launching the first open source website for Intuit, and leading the charge to increase diversity in the maintainers of open source.
At Autodesk, I am one of the core team members supporting the open source movement across the globe. By late January, we will be launching our first ever open source site, featuring key open source projects and showcasing our partnerships with organizations like ASWF.
Outside of this, I am the co-chair for the open source track at Anita Borg's Grace Hopper Celebration, an annual conference that highlights the contributions of women to the world of tech.
What do you like about open source software? What do you dislike?
I am a champion for all things community, where all of us get better together and help each other achieve goals. Open source at its core is about that and I believe in it.
What I dislike is its lack of diversity in representation. Today, less than 6% of contributors and maintainers are women. Each of us has the ability to change this today and for the future of open source. Here's an article that shares the story of the work I co-led at Intuit to increase diversity in our open source maintainers: https://gizmodo.com/how-an-ethos-of-empowerment-fueled-this-tech-companys-o-1846629970
Which open source projects are you involved in?
Today, I am focused on building the open source story to the external world for Autodesk. Just in time for open source month (February 2022), Autodesk is launching its first ever open source site (opensource.autodesk.com) featuring a diverse set of projects from Maya USD to digital twin projects.
You can also read about open source projects I was previously involved in at the following links:
What is your involvement within the Academy Software Foundation? Can you sum up your experience so far?
I'm new to ASWF and I've been attending the D&I working sessions, helping with taking notes so that I can be more active with the group. I am learning a LOT in terms of open source in this space/industry. My experience so far is that there are a lot of passionate individuals who really want to work together and come up with different ways of reaching out to various communities in order to promote an inclusive open source culture.
What do you think is the biggest challenge facing open source developers/projects across the industry?
I've learned from years of involvement in running open source programs and from competitive research that there are multiple challenges. First, there's a lack of awareness when it comes to the opportunities and level of effort involved in being part of open source. The biggest hurdle I heard for many women in tech was simply knowing how to get started. There's also the question of "how does this help me?" or "what's in it for me?" Many people don't see the benefits of being involved in open source, such as investing in learning and honing your craft, giving back to the global community, and being seen and heard. Open source provides technologists with the opportunity to have a voice in the movement. Lastly, some see open source as another burden on top of their daily work versus an opportunity to be a part of something that can help the world. Because of these challenges, the whole global movement of open source continues to struggle with diversity in its contributions, especially from underrepresented minorities.
How do you think the Academy Software Foundation can help solve that challenge?
It's really great to see the focus the Academy Software Foundation has on building a diverse community. I appreciate that each year, the D&I group narrows its target/focus area to help create a concerted effort.
Currently, the D&I group has a lot of good representation, and each team member contributes ideas. I like seeing the high level of engagement at the monthly meetings and would love to see the fabulous ideas coming out of this group ladder up to the bigger vision set by the Foundation.
What do you think is most important for the Academy Software Foundation to focus on in the next year?
As a D&I work group team member's perspective, I would like for us to focus on building broader awareness of the Foundation and how to get involved, plus identify one or two organizations to partner with, to increase awareness and diversity.
Where do you hope to see the Foundation in 5 years?
In 5 years' time, I'd love to see the Foundation's reach and name recognition become truly global, as well as become a major partner in moments and events where the global community of developers and technologists come together. Such moments could include hosting hackathons, partnering with conferences like All Things Open to showcase the program, benefits, and values of being part of ASWF, and working with a couple of organizations that are enduring and evergreen, such as #latinageeks, Anita Borg's Grace Hopper, and Girl Geek X.
What advice would you offer other developers or software engineers interested in getting started with the Foundation?
Don't be intimidated to get involved in the ASWF. It's a very open group and your voice, ideas and contribution are valuable. It's a great opportunity for growth and visibility. Plus, you can make new friends 🙂
If you could pick one open source project to join the Foundation, which would it be?
I am starting to learn about USD and the work with Maya USD. I haven't chosen one yet, but, I would say, projects around USD would be great.