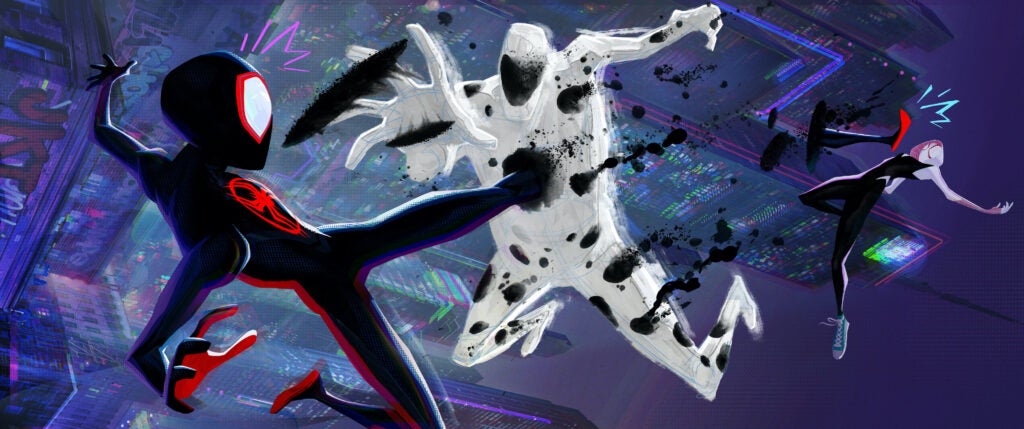 Today the Academy Software Foundation – the motion picture industry's premier organization for advancing open source software development across image creation, visual effects, animation, and sound technologies – announces the adoption of OpenImageIO as its newest hosted project. 
OpenImageIO (called "OIIO" for short) is a ubiquitous library for VFX applications and pipelines to perform scripted manipulation of digital image files, with particular focus on scalability and functionality for professional VFX and animation feature film workflows. Originally created and open sourced to the community in 2008 by Larry Gritz (Software Architect at Sony Pictures Imageworks), OIIO is known as one of the VFX industry's earliest open source projects. Today it is used extensively by VFX and animation studios around the world, and is incorporated into many leading commercial products including SideFX Houdini, Autodesk Maya, Foundry Katana, Blender, Autodesk Arnold, and Isotropix Clarisse. It is also an ecosystem partner of many other open source projects, using OpenEXR, OpenColorIO and OpenVDB as dependencies, and in turn acting as a dependency for Open Shading Language, OpenColorIO, MaterialX, USD, and Gaffer.
"The Academy Software Foundation is proud to be hosting OpenImageIO as a project. We want to take this opportunity to thank Larry Gritz for his contribution, not only for donating OpenImageIO to the Foundation, but also for his relentless work as a mentor to our developer community, and active promoter of the open source ethos," shared David Morin, Executive Director of the Academy Software Foundation. "OpenImageIO has been one of the hallmark open source projects of the motion picture industry, and becoming part of the Foundation will invigorate it with new contributors and ideas moving forward."

OIIO provides a format-agnostic API for production software to deal with reading and writing image data across any file format and implementation encountered in motion pictures, such as TIFF, OpenEXR, DPX, Cineon, JPEG, and DSLR raw formats. On top of this functionality are library classes for manipulating entire images, and for performing a wide variety of image processing and conversion operations. 
Use cases for OIIO range from simple conversions (e.g. converting an OpenEXR file to a reduced-resolution JPEG thumbnail), all the way to handling all image input, output, and texturing for leading 3D rendering systems and other complex applications. Its Python bindings and the command line 'oiiotool' utility are used ubiquitously by VFX and animation studios as a daily workhorse for file format conversions, resizing and format conformance for ingest and delivery, color conversion, and image processing – impacting nearly every frame of today's blockbuster films.
"As OpenImageIO has become indispensable to the film industry, it's time to widen the pool of contributors, steering, and resources so that we can go above and beyond its current levels of development to explore interesting avenues such as improved Windows support, GPU porting and acceleration, Rust and C bindings, and machine learning integrations," stated Gritz. "We are ready for big, bold new ideas, and joining the Academy Software Foundation will ensure that the brightest engineering minds from across the industry are working together to make OpenImageIO even more robust and reliable for years to come."
Developers and others interested in learning more or contributing to the OpenImageIO project can get involved at https://lists.aswf.io/g/oiio-dev.
Gritz will also host a session on OpenImageIO on August 1 as part of the Academy Software Foundation's Virtual Town Hall Series, leading up to the annual Open Source Days event on August 6. Additionally, the Academy Software Foundation is hosting a Birds of a Feather session for OpenImageIO on Monday August 7 at SIGGRAPH; click here for details and registration.
Companies interested in supporting the mission of the Academy Software Foundation can learn more and join at aswf.io/join.
About Academy Software Foundation
Developed in partnership by the Academy of Motion Picture Arts and Sciences and the Linux Foundation, the Academy Software Foundation was created to provide a world-class home for open source software developers in the motion picture and broader media industries to share resources and collaborate on technologies for image creation, visual effects, animation and sound. The Academy Software Foundation is home to DPEL, MaterialX, OpenAssetIO, OpenColorIO, OpenCue, OpenEXR, OpenFX, OpenImageIO, Open Shading Language, OpenTimelineIO, OpenVDB, Open Review Initiative, rawtoaces, and Rez. For more information about the Academy Software Foundation, visit https://www.aswf.io/.