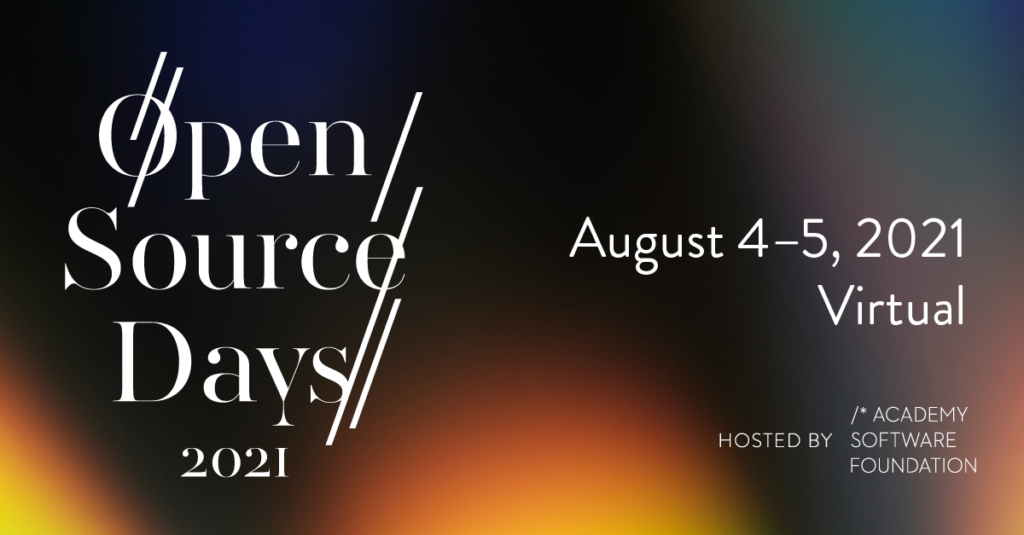 The Academy Software Foundation is thrilled to share the initial Open Source Days 2021 schedule! This year's lineup features key updates and insights from open source visual effects, animation, and content creation leaders from within the Foundations and beyond.
The lineup includes keynote panel discussions, updates from members, projects from across the ecosystem, and highlights several of our working groups.
The initial schedule can be found here: https://events.linuxfoundation.org/open-source-days/program/schedule/
About Open Source Days
Register now for Open Source Days 2021, a free and virtual event that is happening on August 4 and 5, 2021.
Attendees will get the latest updates on Academy Software Foundation projects and other popular open source projects used for visual effects, animation, and image creation.
Last year's event brought together more than 700 attendees from 50 countries spanning more than 90 organizations. We hope you'll join us for this year's Open Source Days.
Take a look at last year's Open Source Days program:  ASWF Open Source Days 2020 Playlist