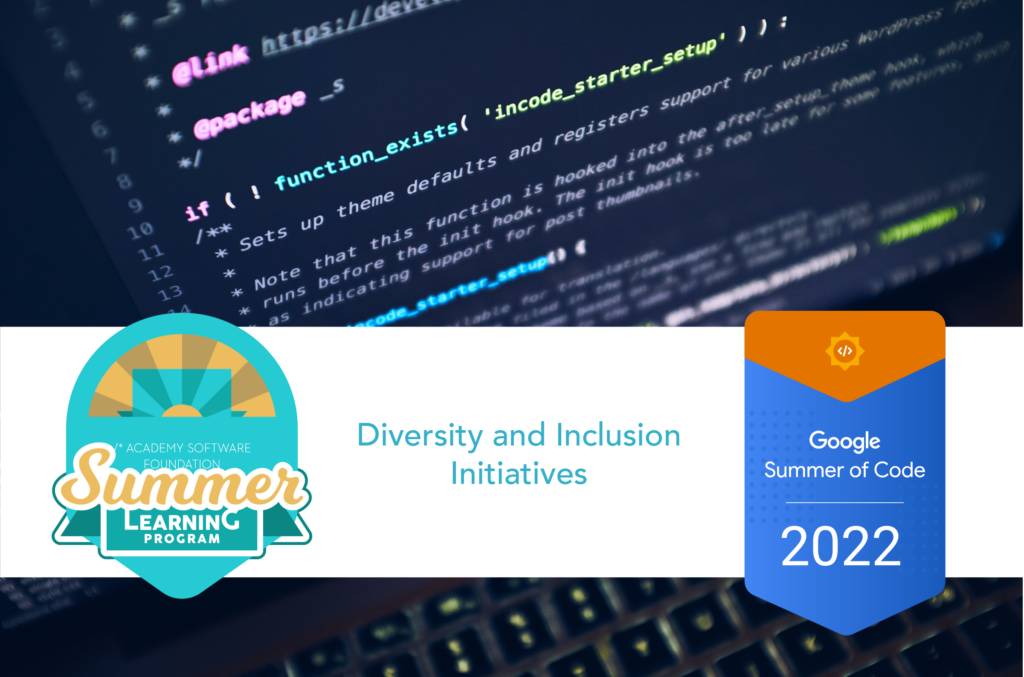 The Academy Software Foundation is pleased to announce two different global summer opportunities for individuals 18 and older who are growing their skills in computer science, engineering, and related fields, and looking to explore technical careers in the VFX and animation industries. Participating in these programs is a great way to get hands-on experience with open source development, and exposure to mentors from leading creative studios and tools developers including Netflix, DreamWorks Animation, ILM, Adobe, Intel, and others.
After the success of our inaugural Summer Learning Program in 2021, we're excited to bring back the program for another year with even more opportunities. This year our Summer Learning Program will offer 20 BIPOC or Latinx participants free access to an online learning platform designed to teach them practical skills to pursue technical careers in VFX/animation. The Summer Learning Program will also match participants with a mentor from the ASWF to further their professional goals. Applicants do not need prior experience, and do not even need to be full time students – just a passion for learning more about technical careers in VFX and animation.
The Summer Learning Program is an initiative of the Academy Software Foundation's D&I Working Group, which aims to create new entry points to the VFX and animation industry to foster increased representation. We're now accepting applications through April 23, and the program will run from June 1 through July 29, 2022.
Karen Ruggles provides a few tips for applicants in this short video:
For full details and to apply to the Summer Learning Program, visit: https://forms.gle/Ccd7LApnS2kpFCGx5
The second opportunity is Google Summer of Code (GSoC). GSoC is a global online internship program hosted by Google that matches participants with a wide range of mentor organizations to introduce new contributors to open source software development. GSoC participants may apply for paid work on a 12+ week programming project with the guidance of mentors from the Academy Software Foundation. This year we are welcoming contributions to four Academy Software Foundation projects – OpenColorIO, OpenEXR, Open Shading Language, OpenVDB – in addition to the Rust Working Group. Google is accepting applications now through April 19, and the program will run from June 13 through September 12, 2022.
Find full application details for Google Summer of Code here: https://summerofcode.withgoogle.com/programs/2022/organizations/academy-software-foundation.