In 2021, the Academy Software Foundation's Diversity & Inclusion Working Group launched its first-ever Summer Learning Program, offering free educational resources and mentorship in the VFX and animation fields to an inaugural group of 20 participants who identify as female or non-binary. The program's main focus was to provide underrepresented individuals in the film, media, and entertainment industry access to quality learning resources and opportunities to develop their professional networks, while creating new entry points into the industry to foster increased representation.
As the D&I Working Group is hard at work planning the 2022 Summer Learning Program, we caught up with one mentor and one participant from last year to hear both perspectives on their experiences with the inaugural Program. It was our pleasure to hear from mentor Kaitlin Pollock (she/her), the Lead TD on the upcoming feature "Trolls 3" at DreamWorks Animation, and participant Linda Lam (she/her), a recent college graduate – and now a new TD at DreamWorks Animation!
Lam graduated from the University of California, Irvine in December 2017 with a degree in computer science, and had spent a few years working in the tech industry as a web developer while trying to break into animation. She made some valuable progress through networking and attending industry events, but it was still a challenge to identify a clear career entry point for non-artistic roles. When she heard about the ASWF's Summer Learning Program on social media in early 2021, it piqued her interest right away.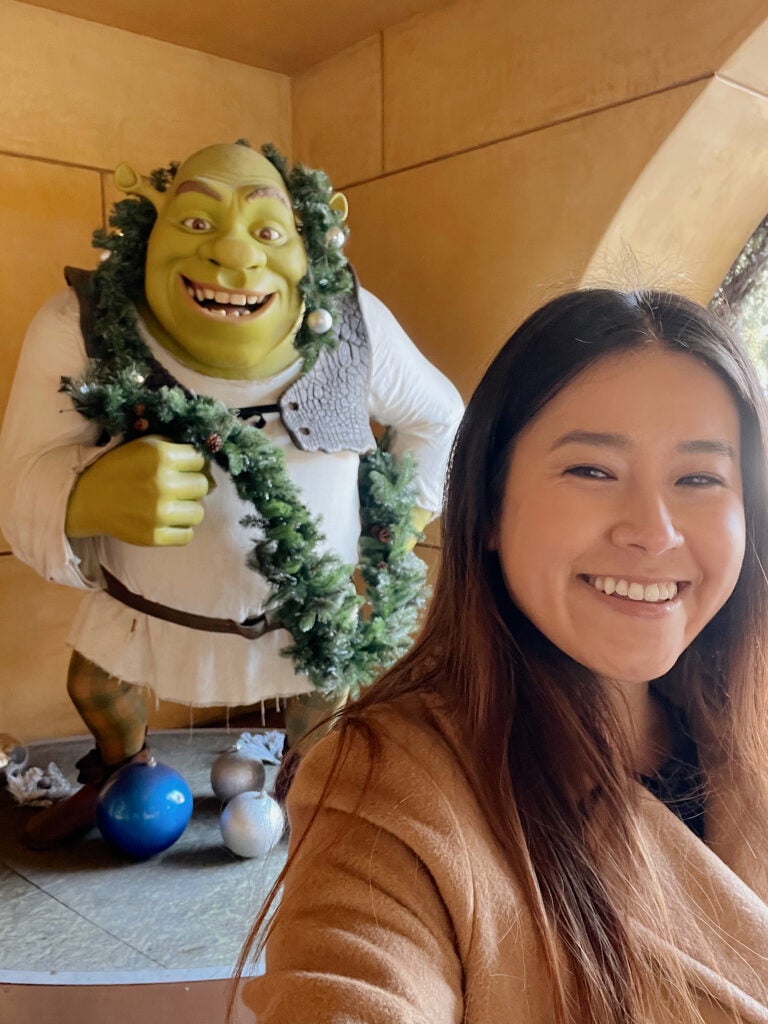 "Most of the networking and internship opportunities I've found in animation are artist-focused, and this was the first one I saw that prioritized technology careers, which was the exact career path I had been trying to find," shared Lam.
Lam was accepted as a participant into the inaugural cohort, which provided free access to Gnomon learning courses, and a dedicated channel on the ASWF's Slack for participants and mentors to connect. As a virtual program, the Slack channel became a key community-building resource where participants could share their job-hunting experiences and pose questions to any and all mentors. Lam and Pollock soon connected on Slack.
"When I started talking with Kaitlin, it was like a lightbulb went off," explained Lam. "This program was special in so many ways, but one was giving me access to really smart people like Kaitlin who were already doing the jobs I wanted to do and could help me figure out how to get there."
One other benefit of the Summer Learning Program's Slack channel was a consistent flow of industry job postings, organized by ASWF mentor Karen Ruggles, an Associate Professor of Computer Science at DeSales University. Pollock's encouragement helped Lam realize that she already had enough relevant experience to apply for Technical Director positions, rather than starting with internships.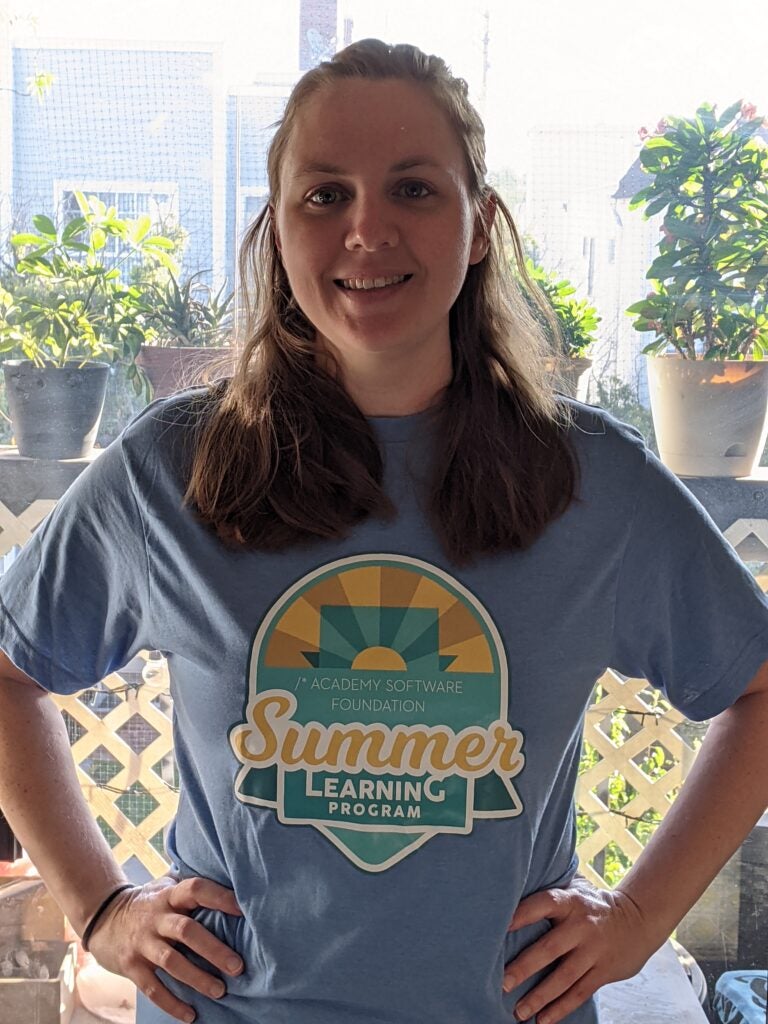 "When Linda and I first connected, she assumed she'd have to start in this industry at an intern level, and through our conversations as I learned more about her work experience, I pushed her to aim higher," Pollock shared. "I knew from being in this industry that she was definitely qualified to be a TD, but I think when you don't yet have that exposure and especially more commonly with women, we can underestimate ourselves. So I'm glad I was able to give her that encouragement and reassurance."
"When I first saw the job posting for my current position, I don't think I would have applied if Kaitlin hadn't pushed me," Lam said. "I had already spent a year interviewing with every studio under the sun for very junior roles or trainee roles, and because I hadn't gotten anywhere I figured a TD role was out of reach. Kaitlin helped me see that that wasn't the case, and helped me rework my resume to highlight certain things I hadn't thought were relevant. Her guidance really made a difference going into this interview. I still haven't fully processed that I'm working at DreamWorks now – it's a dream come true."

Pollock and Lam have remained friends and enjoy occasionally crossing paths at DreamWorks Animation's huge TD department. The Slack channel continues to be a valued resource for community and networking among the inaugural cohort – and many mentors plan to return for the Summer Learning Program 2022! Stay tuned for more details on this year's program. You can also catch up on our recent Careers in Film & Technology Webinar Series for more helpful info on breaking into the VFX and animation industries.