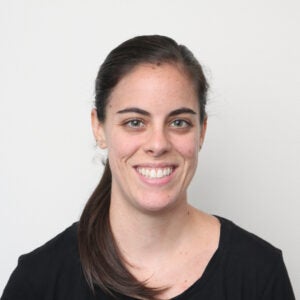 Pilar Molina Lopez
Senior Software Engineer, Blue Sky Studios
ASWF Technical Advisory Council Member
Tell us a bit about yourself – how did you get your start in visual effects and/or animation?
I have been working at Blue Sky Studios as a Software Engineer for the past 5 years. I got my first job in networking and databases after getting my undergrad degree in Computer Science. Shortly after, I decided to switch to computer graphics and started working as a TD for a small animation studio back home in Spain. I really liked animation so after a couple of years I moved to the US for grad school to complete my education and explore more opportunities.
What has been your favorite film or show to work on and why?
I can't pick a favorite but I'm very excited for our next movie which comes out this Christmas: "Spies in Disguise." I loved working on it and it's very different from what we have done up until now at Blue Sky.
What do you work on currently? Which open source projects are you involved in?
I'm currently part of the Research and Engineering department, working mostly on animation and rigging software. I've also been very involved from the beginning in developing our Maya/USD workflow, contributing first to the AL_USDMaya open source project from Animal Logic and now working in the new maya-usd repository created by Autodesk.
What do you like about open source software? What do you dislike?
I really like the concept of sharing knowledge.
What is your involvement within the Academy Software Foundation? Can you sum up your experience so far?
I'm a member of the Technical Advisory Council (TAC) representing Blue Sky Studios. I only got involved recently, but I'm already very impressed by the work that has been done so far. It's been very interesting to see what other studios are doing and the projects that the Foundation is working on. I still have a lot to learn.
What do you think is most important for the Academy Software Foundation to focus on in the next year?
I think the Academy Software Foundation needs to keep the great work of the past year going and at the same time focus on sharing knowledge so more studios and professionals join us.

I also believe we should do our part in improving inclusion and diversity across our industry.
What advice would you offer other developers or software engineers interested in getting started with the Foundation?
Take a look at the website and the projects we are working on. See if there is one specific project that interests them and/or their studios and start contributing!
Calling all developers! If you are currently involved in the Academy Software Foundation or one of our projects and would like to be featured in "Behind the Screens," please email us.