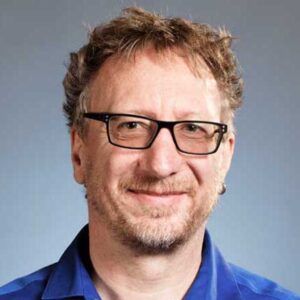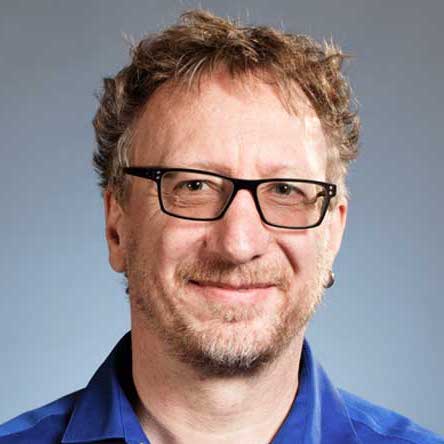 Ken Museth
Senior Director in Simulation Technology, NVIDIA
ASWF TAC Member
OpenVDB Project Chair
Tell us a bit about yourself – how did you get your start in visual effects and/or animation?
It's a long and twisted storyline, but I'll try to give a short version. My background is computationally physics and chemistry (PhD in quantum dynamics), so it's safe to say I had no plans to end up in VFX from the outset. I guess it all started at Caltech where I had my first experience with computer graphics (CG), as I worked part-time for the Jet Propulsion Lab on trajectory design for the Genesis and TPF space missions. I was so excited about CG that I spent the next five years transitioning from physics to computer science and CG. I was eventually offered at job at Digital Domain where they were working on The Day After Tomorrow and needed help with simulation of water. However, I decided, instead, to accept a full professorship in Sweden to build up a new research group in CG. After four years, my family and I missed California so much we moved back. I took up the offer with Digital Domain, initially to work on water-related VFX for Pirates of the Caribbean: At Worlds End. After that, I was at DreamWorks for eight years, Weta Digital for three years, SpaceX for six years and now I'm at NVIDIA, still working on computer graphics and physics simulations.
What do you work on currently?
I started at NVIDIA a few months ago, so I'm still finding my bearings. So far, I've developed a novel high-resolution sparse data structure that can be constructed for OpenVDB volumes and which runs efficiently on the GPU. Initially, it's targeting real-time rendering of volumetric effects like smoke, water and fire, but could eventually evolve into more real-time applications. Long term, I'm building a team to do physics simulations for Omniverse, an exciting "3D-web" project that NVIDIA has been working on for a while.
What was the first film or show you ever worked on? What was your role?
My first show as a full-time developer was Pirates of the Caribbean: At Worlds End, followed promptly by The Mummy 3, both at Digital Domain. I still have vivid memories of those days – an absolute blast!
What has been your favorite film or show to work on and why?
I think my favorite film is probably Avatar 2, which I worked on for three years at Weta Digital, and which, actually, is still in production. It's such an iconic sequel and enormously ambitious movie project. Working directly with James Cameron on the set was also very exciting. I cannot wait to see the result in about two years!
What do you like about open source software? What do you dislike?
I think my main attraction to open source development is the instant gratification you get from witnessing your code being adopted. The bond created between you as the developer and the end-user or peer developer is priceless. However, this interaction can occasionally be overwhelming, in the sense that you need to strike a balance between the time you spend on supporting and developing the project. Working with novice users can be challenging, but also very inspiring. They sometime ask questions that become the seed for new ideas and features.
Which open source projects are you involved in?
OpenVDB, which I initiated at DreamWorks Animation in 2009 and open sourced in 2012 with the help of three talented co-developers. OpenVDB was the first project to join the Academy Software Foundation in 2018 and was also the first to graduate to become a fully adopted ASWF project in mid-2019. 
What is your involvement within the Academy Software Foundation?  
I'm the chair of the Technical Steering Committee for OpenVDB, and a member of the Technical Advisory Council, representing OpenVDB.
What do you think is the biggest challenge facing open source developers/projects across the industry?
I think there are still some challenges related to IP and resourcing. It is understandably difficult for some companies to give up IP when contributing to open source projects, and the same can be said about allocating time for developers to work on open source projects. Personally, I've been blessed to work at some of the pioneers and champions of open source projects, but I see other developers occasionally struggle to get permission or time to work on open source projects. However, the trend seems to be that there is more and more acceptance and even expectations that commercial companies help in this respect, which is exciting.
How do you think the Academy Software Foundation can help solve that challenge?
I certainly think that the Academy Software Foundation can have, and already has had, a helping hand in promoting and normalizing open source development in the movie industry.
What do you think is most important for the Academy Software Foundation to focus on in the next year?
One aspect of our development on OpenVDB that seems to be consuming more time and resources than anything else is build support across multiple platforms, especially Windows. It would be great if ASWF and the Linux Foundation could provide some help assisting all project with build and CI testing on all platforms (Linux, Windows, and OS X).
What advice would you offer other developers or software engineers interested in getting started with the Foundation?
Get involved! Start by sitting in on some of the weekly TSC meeting that are open to the public and ask how you can get involved.
###
In Behind the Screens, we talk to developers and software engineers from across the motion picture and media industries to learn more about their work in visual effects and animation, how they use open source software, and their involvement in the Academy Software Foundation. If you are currently involved in the Academy Software Foundation or an open source project for motion pictures and would like to be featured in "Behind the Screens," please email us.