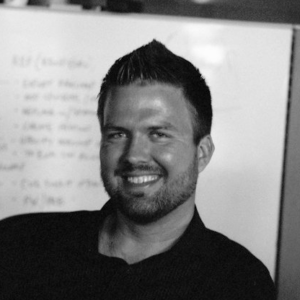 Sean Looper
Software Development Manager, Creative Tools
Amazon Web Services (AWS)
Tell us a bit about yourself – how did you get your start in visual effects and/or animation?
Like many in the VFX industry, I became enamored with global illumination rendering technologies (mental ray, Lightscape, BMRT, V-Ray, HDRShop, etc.) while studying Architectural Design in college in the late 1990s. After several years working for multimedia and architectural animation studios, I landed a position at Digital Dimension in Burbank as a Visual Effects TD focused on natural phenomenon for the Jon Favreau film, Zathura. Blowing stuff up digitally was awesome, but I found that I had a knack for tool development. It wasn't long afterwards that I moved into a Pipeline Supervisor role and began my journey through the technical side of the VFX and Animation industry. 
What do you work on currently?
Currently, I am a Software Development Manager at Amazon Web Services (AWS), working on cloud-focused technology development for VFX, Animation, and Gaming industries. After so long working on the studio side, it's exciting being able to influence and respond to how studios adopt new computing paradigms, workflows, and technologies.
What has been your favorite film or show to work on and why?
Funnily enough, Green Lantern stands out for me. I came into the show about midway through production at Sony Pictures Imageworks. They had recently shifted to Nuke from Katana for compositing, and I was hired to join the Katana team as the Nuke "expert." Although I'd worked for several other VFX facilities, working at Imageworks was a personal milestone for me and landing on the Katana team was icing on the cake. Working with brilliant engineers like Steve LaVietes, Jeremy Selan, Brian Hall, Lucas Miller, and Larry Gritz was an incredible opportunity, and I learned a ton while still managing to help get Green Lantern out the door smoothly.
What do you like about open source software? What do you dislike?
I love how much the industry has evolved over the past 20 years regarding the sharing of technology. The spirit of sharing and collaboration around open source projects that we rely on every day is amazing to see in an industry as competitive as ours. To that end, I'd like to see more done to reduce the barriers for VFX and Animation studio engineers that have difficulty making an impact on open source projects due to legal or cultural resistance. I give the ASWF a lot of credit for making huge strides in this area, but the ASWF can only do so much.
Which open source projects are you involved in?
During my Imageworks days I contributed fairly frequently to OpenColorIO's Nuke integration, and have been indirectly involved with USD (who isn't these days?) over the past few years.
What is your involvement within the Academy Software Foundation? Can you sum up your experience so far?
I represent AWS on the ASWF's Technical Advisory Council. I've served in that role for nearly a year, and thus far, I've enjoyed the opportunity to candidly and thoughtfully work through a variety of topics that relate to the ASWF alongside current and future captains of our industry.
What do you think is most important for the Academy Software Foundation to focus on in the next year?
It would be great to see more involvement from students in the ASWF member projects. The Google Summer of Code is an awesome start, but I believe we can do even more to attract students to our projects. This has been a prominent topic within the ASWF Technical Advisory Council, so I'm excited to see what lies ahead.
What advice would you offer other developers or software engineers interested in getting started with the Foundation?
My advice is to be bold. Don't be afraid to reach out to project leads for advice on areas of need. Look for interesting and fun ways to add value to a project or even just explore unconventional use cases. Join the ASWF Technical Advisory Council and project Technical Steering Committee calls to get familiar with the people and the projects.
###
In Behind the Screens, we talk to developers and software engineers from across the motion picture and media industries to learn more about their work in visual effects and animation, how they use open source software, and their involvement in the Academy Software Foundation. If you are currently involved in the Academy Software Foundation or an open source project for motion pictures and would like to be featured in "Behind the Screens," please email us.