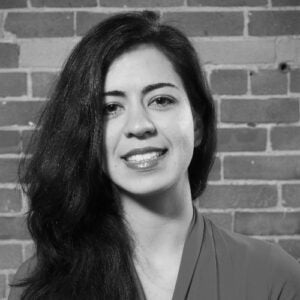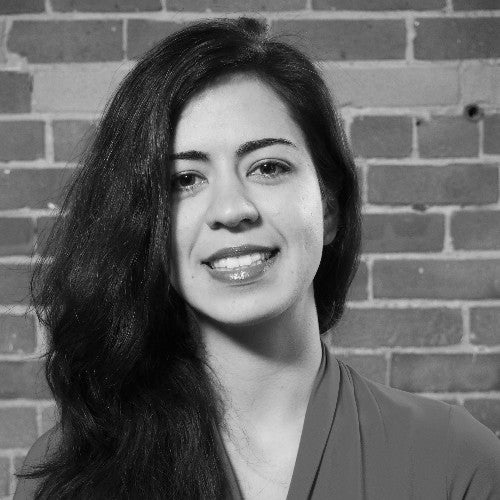 Shabnam Abbarin
Senior Pipeline Technical Director
Sony Pictures Imageworks
Tell us a bit about yourself – how did you get your start in visual effects and/or animation?
As a kid, I couldn't choose between arts and math. I sketched, painted and made crafts as a hobby while focusing on math in school. I remember getting a hold of a 3Ds Max book when I was 13 or so, and animating a cylinder jumping across the grid, just to see what it was all about. I had no idea animated movies were made with similar tools.
When I immigrated to Canada, at 20, I left an undergraduate degree in architecture incomplete. I immediately joined the 3D Animation program at Seneca College in Toronto, thinking of learning 3D modeling for buildings while waiting for my university applications. After four months, I decided not to accept any of the invitations to programs in architecture, and seven months after that, I started working as an animator.
As I animated more characters, I developed a keen interest in motivation and learning how we are inspired and why we behave in certain ways given a motivating factor. So about seven years into my animation career, I started a degree in Cognitive Science at University of Toronto while continuing to work as an animator. Given the popularity of AI and the Computational approach to Cognition, I decided to learn to program, which inspired me to switch to a technical director role where I found challenges to be of both an artistic and technical nature, perfectly aligned with my interests.
What is your current role?
I'm a pipeline technical director at Sony Pictures Imageworks and a student at the University of Toronto.
What was the first film or show you ever worked on? What was your role?
I started as a character animator on a preschool TV show called "Franny's Feet" at CORE Digital Pictures in Toronto.
What has been your favorite film or show to work on and why?
Spider-Man into the Spider-Verse. To me, the project was a perfect collaboration of art and tech.
What do you like about open source software? What do you dislike?
I love that the spirit of collaboration is at its core. It also gives artists around the world access to top-level software to utilize in story-telling, which is great. There is still work to be done to make contributions to open-source a part of artists and developers' work routine, but I think we are on the right track.
Which open source projects do you currently use or contribute to?
I use Linux, Python and Visual Studio Code on a daily basis. I also interact with OpenCue at work and have worked in Blender in the past. I am learning my way around the open-source world so I can start contributing.
In your experience, what has been the biggest barrier to entry for participating in an open source project?
Entering a new circle can always be intimidating for some. As a woman, I know that it is especially difficult to enter a circle that is mostly composed of men and have the courage to speak up, contribute and eventually lead an initiative.
I can also see that students, even with top grades and a list of glowing accomplishments, would find participating in a project, that is mostly contributed to by top-industry professionals, intimidating.
How do you think we can encourage more diverse talent to participate in open source communities?
I think outreach with a commitment to diversity, simple and straight forward instructions on how to contribute, and personal mentorships and support on the first few steps, are key.
What is your involvement within the Academy Software Foundation? Can you sum up your experience so far?
I've joined the Diversity group recently, and so far have learned a lot from everyone involved. I look forward to contributing to the community and to the projects as a female technical director, an artist and as a student.
What do you think is most important for the Academy Software Foundation to focus on in the next year?
Outreach to students and providing training, so they are aware of open-source projects and know how to contribute, if they are interested.
What do you like to do in your free time
Aside from studying cognition and computer science, if I find time, I play chess, sketch and paint, or go for hikes.