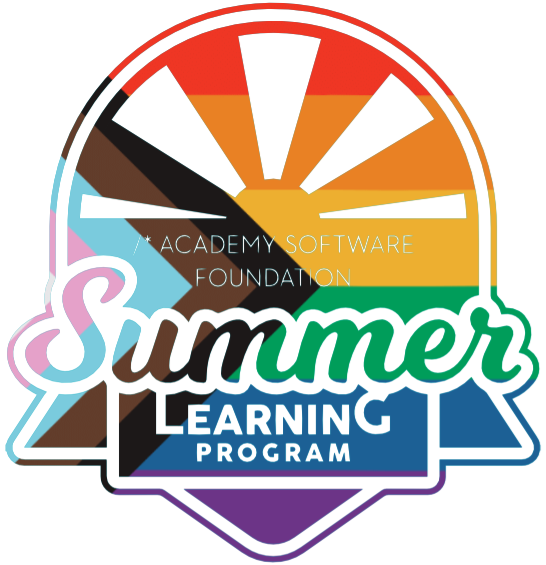 We're thrilled to officially kick off our third annual Summer Learning Program! Organized by the Diversity & Inclusion Working Group, this fast-growing program aims to provide practical skills and mentorship to underrepresented students and young people looking to explore technical careers in the animation and VFX industries. This year's program runs from June 1 to August 21.
The Summer Learning Program is centered around self-paced online courses, along with one-on-one mentoring. Selected participants are matched with an industry professional to provide mentorship and guidance in developing the necessary skills for a career in software development. Mentors for this year's program hail from Activision Blizzard, Amazon Web Services (AWS), Autodesk, Industrial Light & Magic (ILM), Netflix, Pixar Animation Studios, and more. Additionally, program leaders bring in guest speakers and organize panels throughout the summer designed to address a variety of topics and possible career paths.
The Summer Learning Program began in 2021 with a cohort of 12 participants identifying as female or non-binary. Last summer, the program grew to 20 participants, identifying as BIPOC or Latinx. This year, focusing on the LGBTQIA+ community, we're excited to welcome a new 20-person cohort to the program.
This year's participants include: Ailla Crossman (they/them), A. K., Audrey Wahking (she/her), Benjamin Beilharz (he/him), Brooke Galvin (she/they), Cindy Xu (she/her), Christopher Lew (he/him), D. Pillis (he/they), Elina Eskelinen (she/her), Jericho Dibb (he/him), John Haley (he/him), John Henges (he/him), Julia Sousa (she/her), Katherine Faye Nitti (she/they), Megan Menetrey (she/her), Ninette Tan (she/her), S. H., Vincent Lee (he/him), Vivian Liu (she/her), and Wenyi Zhang (she/her).
Information on this year's mentors and team leaders can also be found here: https://wiki.aswf.io/display/DIWG/SLP+2023+Who%27s+Who 
Want to know more about what it's like to be a participant in the Summer Learning Program? Check out reflections from 2022 participant Irina Wang (she/her), and 2021 participant Linda Lam (she/her).